CDA HCC310SS Electric Griddle Hob Ceramic 29cm Stainless Steel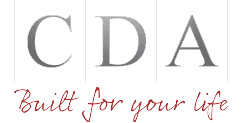 The CDA HCC310SS is an Electric Griddle Hob that is 29cm wide and has the highest quality features and design. This rather stylish CDA HCC310SS Griddle Hob comes in a stylish stainless steel finish with a ceramic top and 12 variable power levels. The rotary control on the front is easy to use. Fans of cooking will love this solid, stylish hob from CDA.
The CDA HCC310SS Electric Griddle Hob is an attractive addition to any kitchen. With a rotary control panel and 12 power levels, this CDA Electric Griddle Hob will enable you to enjoy all the versatility and controllability cooking has to offer. This CDA HCC310SS model allows you to cook directly on the glass and has ceramic shatterproof safety glass. The CDA HCC310SS Electric Hob is easy to clean and will give you hassle free cooking and you have the option to have a Domino Joint Strip as an addition accessory.
Full Features

| | |
| --- | --- |
| Description | The CDA HCC310SS Electric Griddle Hob is an attractive addition to any kitchen. With a rotary control panel and 12 power levels, this CDA Electric Griddle Hob will enable you to enjoy all the versatility and controllability cooking has to offer. This CDA HCC310SS model allows you to cook directly on the glass and has ceramic shatterproof safety glass. The CDA HCC310SS Electric Hob is easy to clean and will give you hassle free cooking and you have the option to have a Domino Joint Strip as an addition accessory. |
| Handbook | Click here to view this model's Handbook |
| Model | HCC310SS |
| Brand | CDA |
| Packed Height (mm) | 155 |
| Packed Width (mm) | 570 |
| Packed Volume (m3) | 0.03 |
| Packed Depth (mm) | 360 |
| Packed Weight (kg) | 6 |
| Width | 29 cm |
| Height | 4 cm |
| Depth | 51 cm |
| Colour / Finish | Stainless Steel |
| Homepage - New In Tab | No |
| Aperture Needed | No |
| Electrical Connection | 13 Amps |
| Automatic Pan Recognition | No |
| Boost Setting | No |
| Control type | Rotary Knobs |
| Digital Display | No |
| Flame Supervision Device | No |
| Freeze Function | No |
| Hob Type | Ceramic |
| Fuel Type | Electric |
| Internal Light | No |
| LPG Kit Available | No |
| Number of Cooking Zones | 1 |
| Number of power levels | 12 |
| Power Level Indicators | No |
| On/Off switch | No |
| Pan/Small Tool Detection | No |
| Residual Heat Indicators | No |
| Safety lock | No |
| Child Lock | No |
| Timer | No |
| Audio Signal at End of Time | No |
| Touch sensitive controls | No |
| Variable Power Levels | Yes |
| Possible to Install in 60cm Wide Cut-Out | No |
| Wok Burner | No |
| Warranty (may require registration) | Manufacturer 2 year warranty |
&nbsp&nbsp Frequently Asked Questions and Answers
---
&nbsp&nbsp Ask a question